Roughing it on the Banks Track
December 19, 2018
The Banks track is New Zealand's first privately owned and run walking track. We had heard good reviews of this somewhat unusual track and were keen to see what it had to offer.
Even though he booked the walk Ira had a few misgivings as we got ready to go on it. He was a bit worried that it would just be a super cushy experience and that we would end up a bit bored by the whole thing.
As we walked up to our first hut on the evening his fears did seem to be confirmed. The toilets were full flush, there was hot water in the showers, the lawn was perfectly mowed and frankly the view was breathtakingly beautiful. We were perched 200m up on a hillside overlooking a harbour formed by a volcano. Down in the perfectly calm water we could see cruise ships docking to show visitors the wonderful bay.
The next day things started to look a bit more like what Ira had wanted. The gradient was steep and the path climbed relentlessly up and up.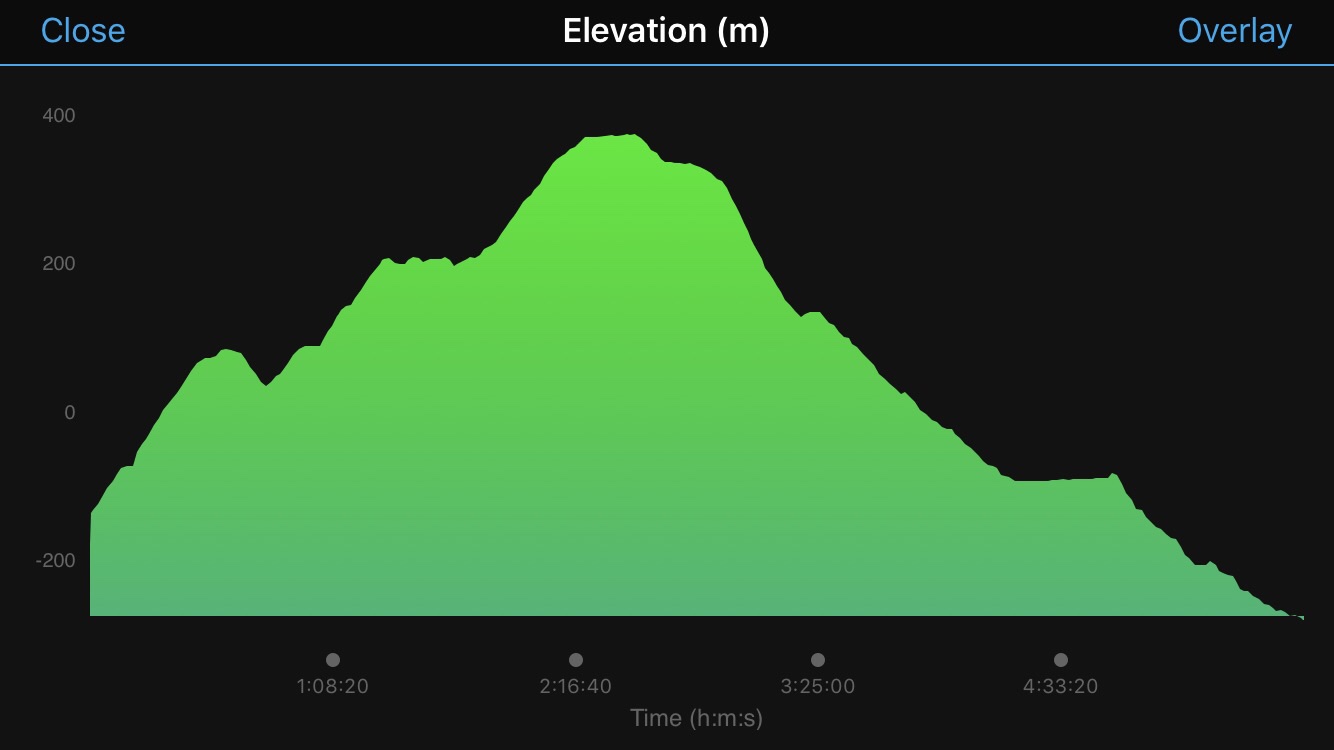 It was a sunny day without a cloud in the sky. By the time we reached the top it seemed that we had definitely achieved something.
It was then just a matter of making a fairly long descent down to Flea Bay. After dropping our packs a the hut we went for a look at the beach where we found a seal lounging about. Later that day we were given a tour of the little penguin conservation efforts by land owner, Francis Help. It was nice to hear that at least in this little bay the little penguins were doing well but sad to know that this is not the case for the Yellow eyed penguin – a NZ native, and the world's most endangered penguin species.
That night the luxury continued with proper pasta for tea and more hot showers. This was definitely not a "real" tramp as far as depredations were concerned.
Next morning we had another perfect sunny day and as we climbed away from Flea Bay we stopped to look for rare Hector's Dolphins a few times. Much to our delight we actually saw a small pod of them heading in towards the bay, perhaps to feed on the rich marine life as it is a protected marine reserve.
The following few hours of walking was filled with non-stop incredible views of the rugged coastline. In places the track went very close to the cliff edge and would have been a little scary in less clear weather.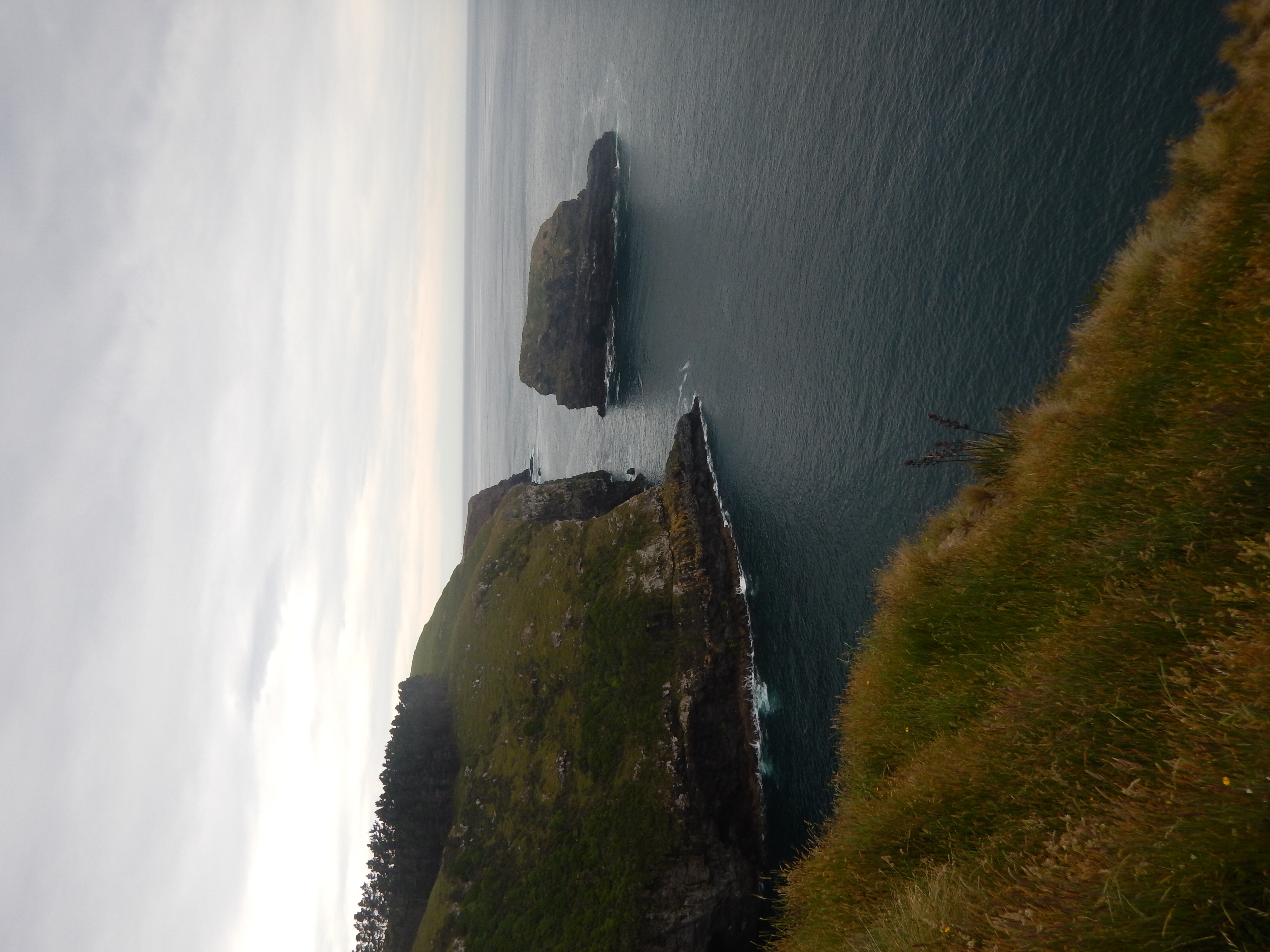 At about the half way mark we crossed a fence with the statement "You are entering Armstrong Land". This change in land ownership also seemed to be accompanied by a marked uptick in the number of cute quirky buildings, from tiny toilets with wrought iron lace to a shelter moulded into the rock.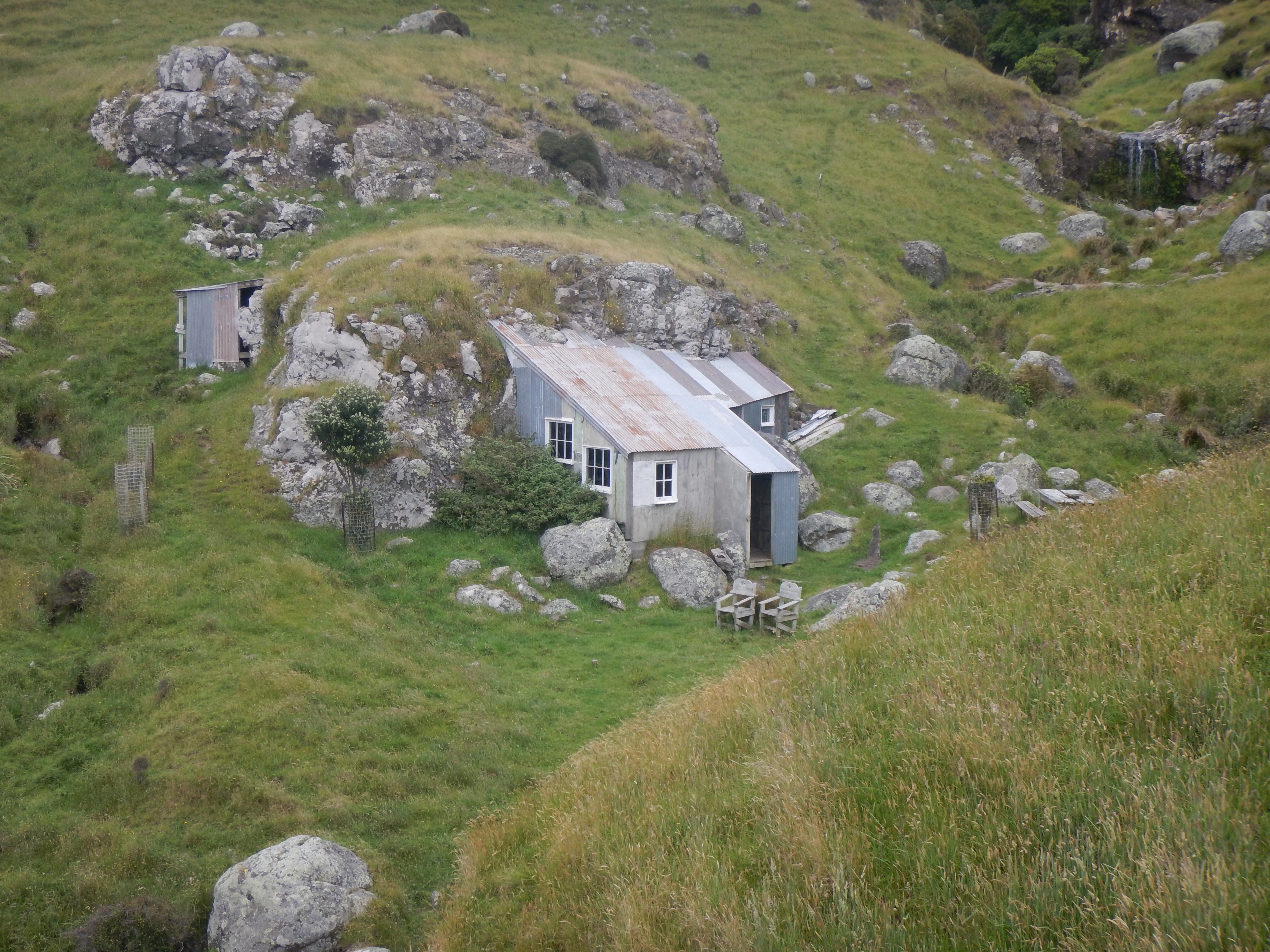 While looking at all these cute buildings we needed to keep on our toes though as there was a sign informing us of the presence of Ira's most feared animal.
The little glimpses of quirky buildings could not prepare us for what could only be described as the hobbit village of Stony Bay. It was clear that whoever built this place had a great deal of fun, piling charming thing upon charming thing. The bathroom was built around an enormous tree with a carpet of moss, stained glass windows and repurposed farm machinery was everywhere and, to top it all off, they sold yet the stuff needed for a luxurious dinner in a little honesty box shop.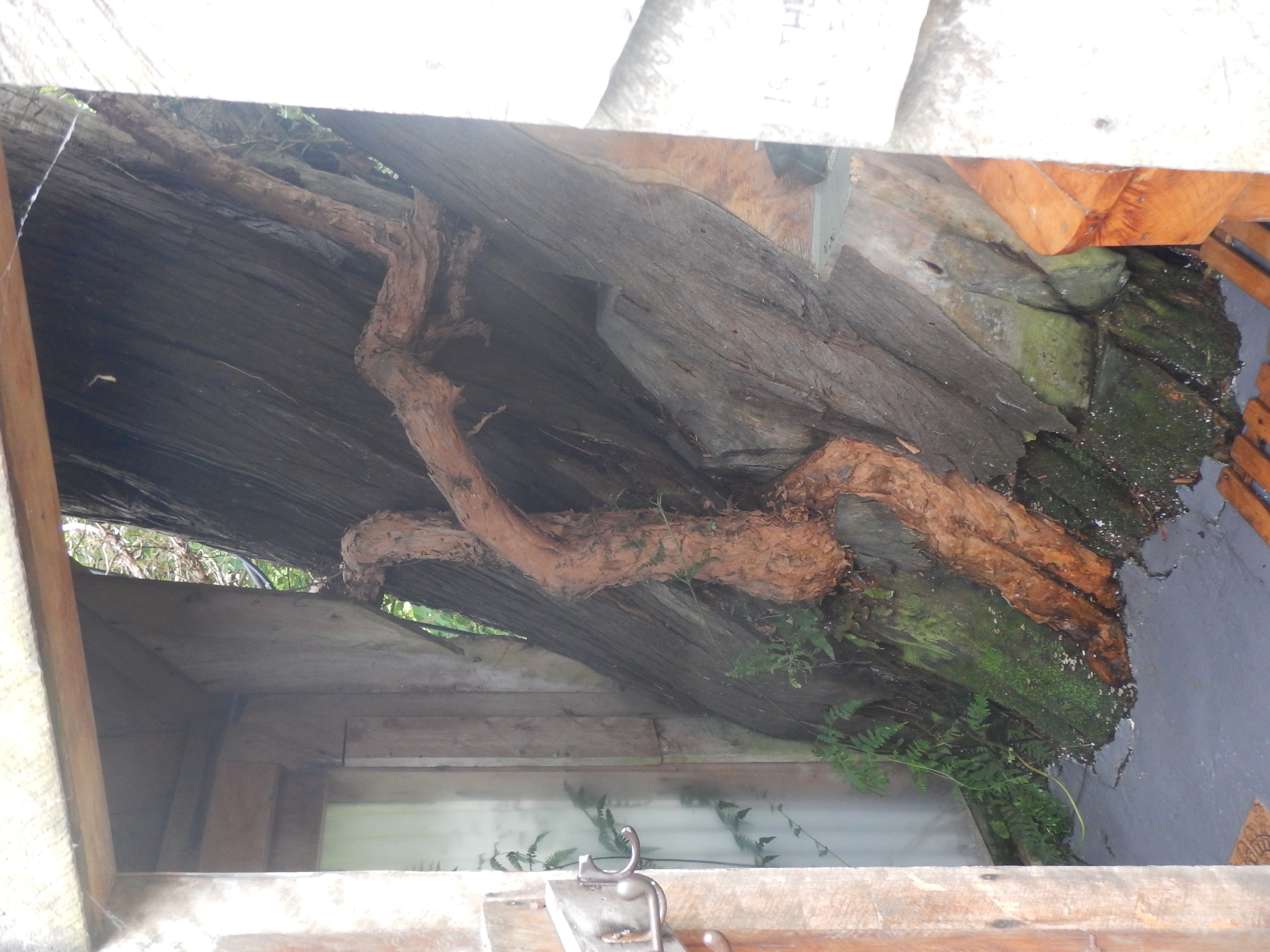 As we sipped wine by an open fire even Ira had to admit that this was better than roughing it.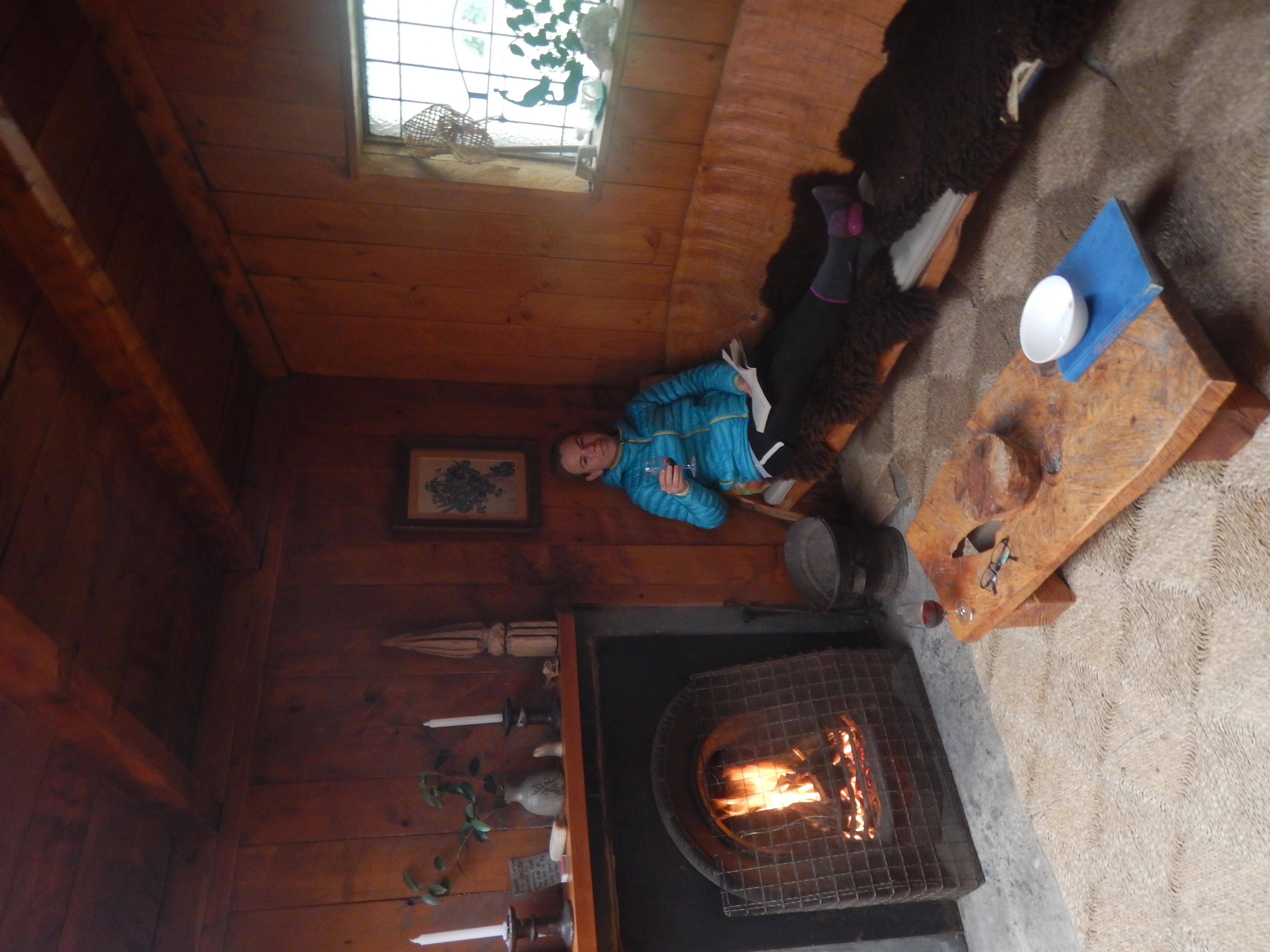 The next morning the soft life of wine and hot showers gave way to true tramping conditions. Non-stop rain, a biting wind and ground that had turned to mud.
After hours of slogging through the mud and getting drenched in cold rain we were getting close to our final destination. Hope started to fill our hearts but just as we were about to celebrate we rounded a bend to see one of the most terrifying sights imaginable. A heard of cows. And not just happy grass chewing lady cows mind you. We were confronted by a big protective bull pawing at the ground ready to crush us into oblivion.
This photo was taken only after we had jumped a barbed wire fence into relative safety. Eventually after hiding behind the fence for a while the terrifying herd moved on and we finally made our way down the hill to Akaroa to finish the walk.
The End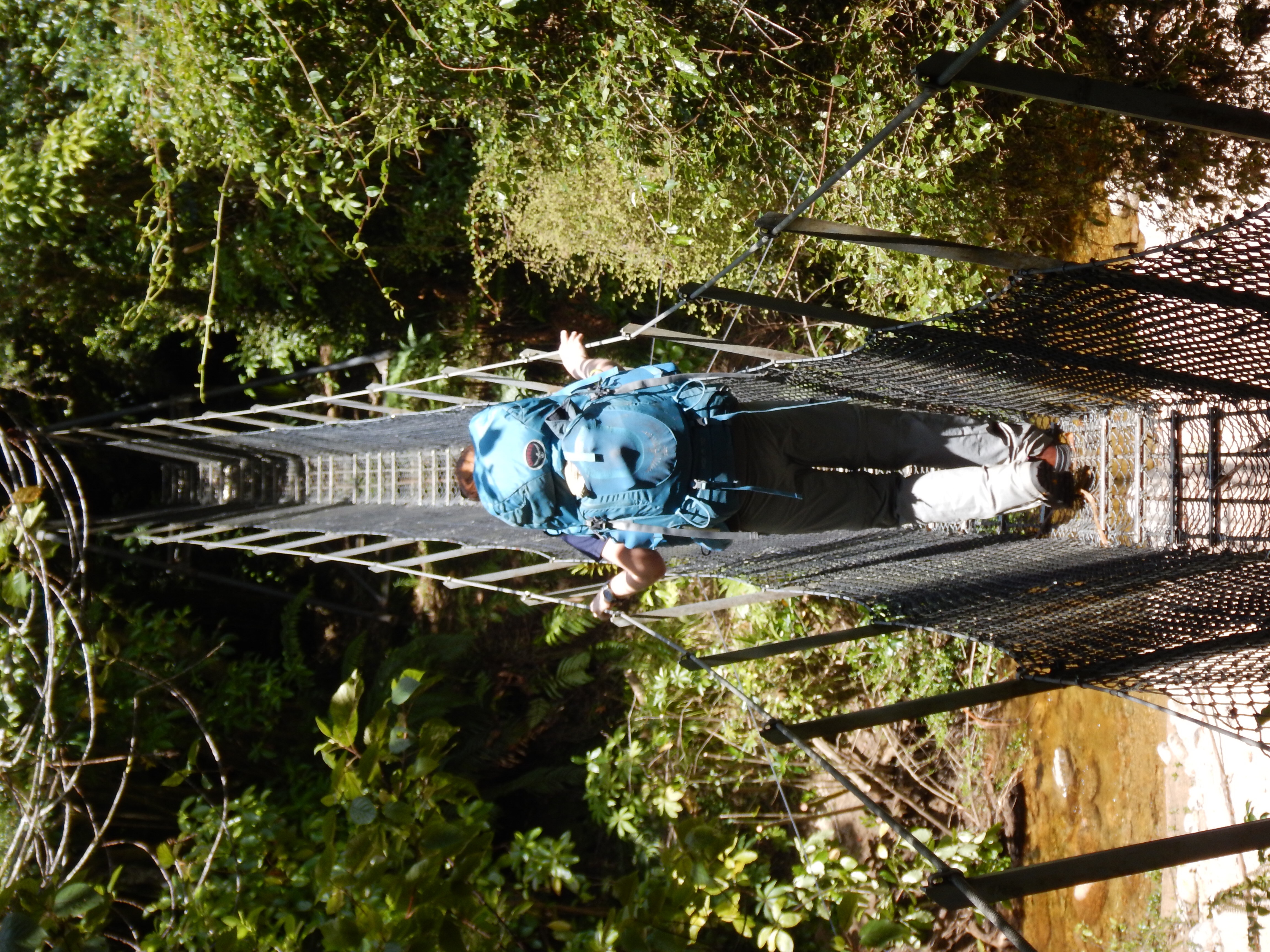 You May Also Like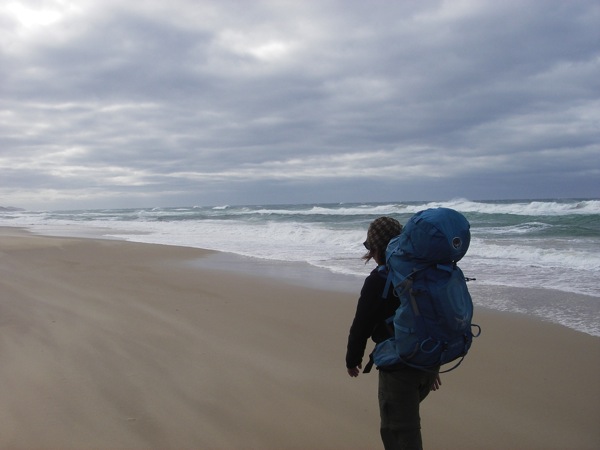 October 6, 2014
January 7, 2019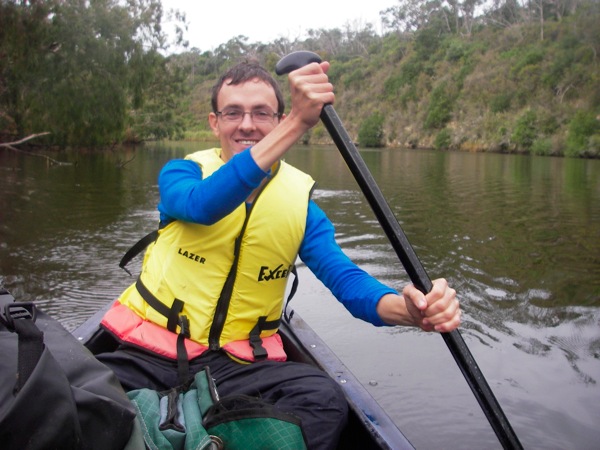 April 27, 2011