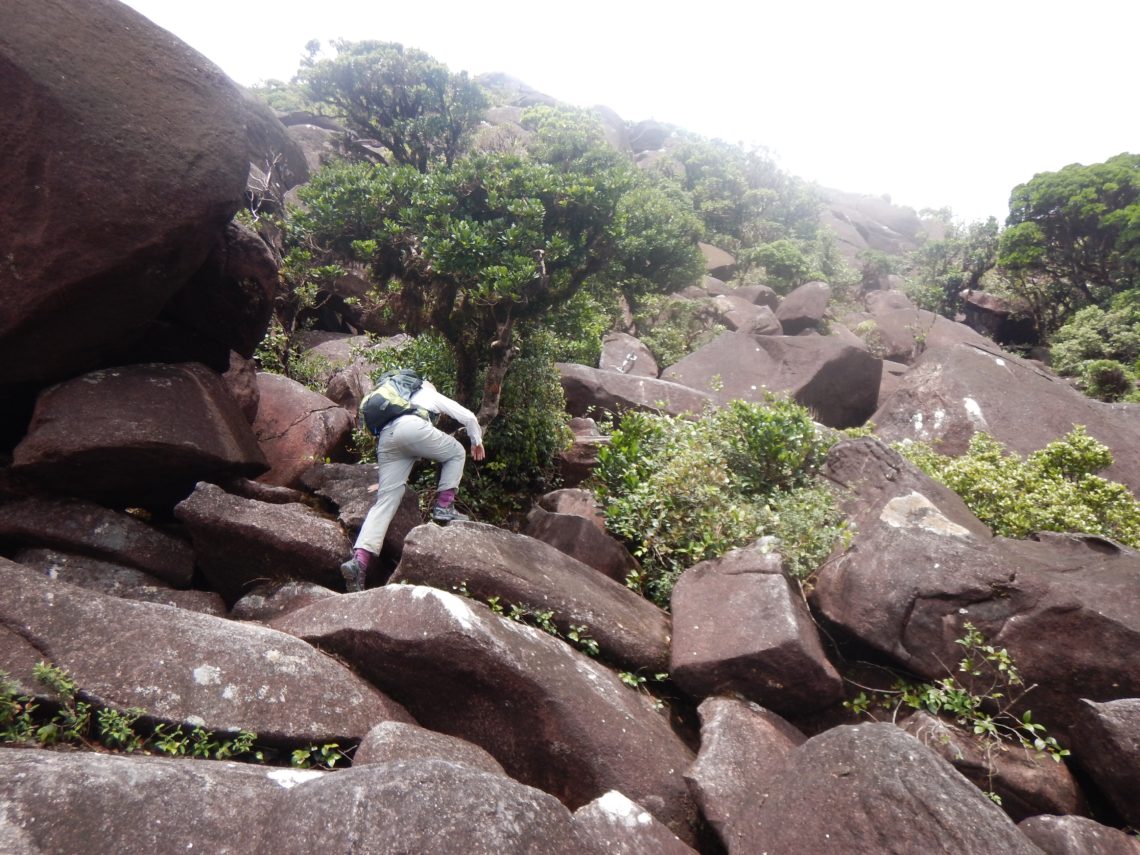 Bartle Frere, the wet tropics mountain
January 7, 2019
After New Zealand we were gripped by mountain fever, the desire to climb the "highest" of something was impossible to resist. As it happens Rob was visiting for our first weekend back so we decided to climb Mt Bartle Frere, the highest in Queensland.
While Bartle Frere is shaped more like a bouncy pillow than the Matterhorn it is a solid 1600m ascent almost from sea level, through steamy rainforest and up into the clouds. As we discovered it had its fair share of challenges.
At the start we were all smiles and full of energy. How hard could this be? It's just a 12km walk.
And indeed for the first few kms it was pretty much a stroll, albeit a fairly sweaty one. The lush wet environment of Bartle Frere was perfect for some spectacular fungi
And also perfect for leeches. We tried to combat them by coating our boots and our legs in aerogard but they were relentless, swarming by the dozen in every patch of ground. After a while it was inevitable that a few would get through our armour. As an omen of what might befall us if we should stop for too long we found the remains of this amphibian.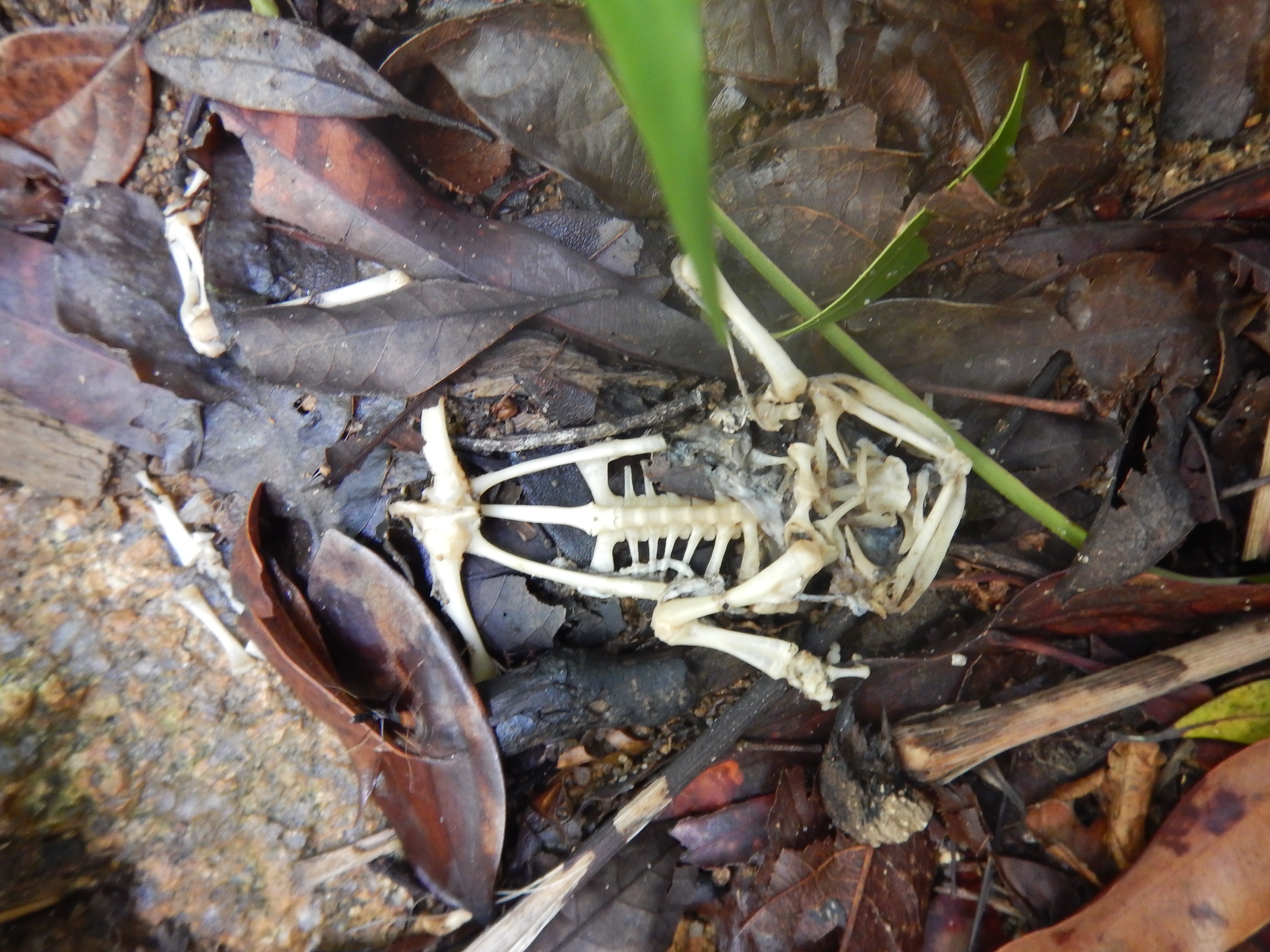 After zooming along to around the 3km mark the track started to get steep. From this point on it really felt like we were "climbing" rather than walking.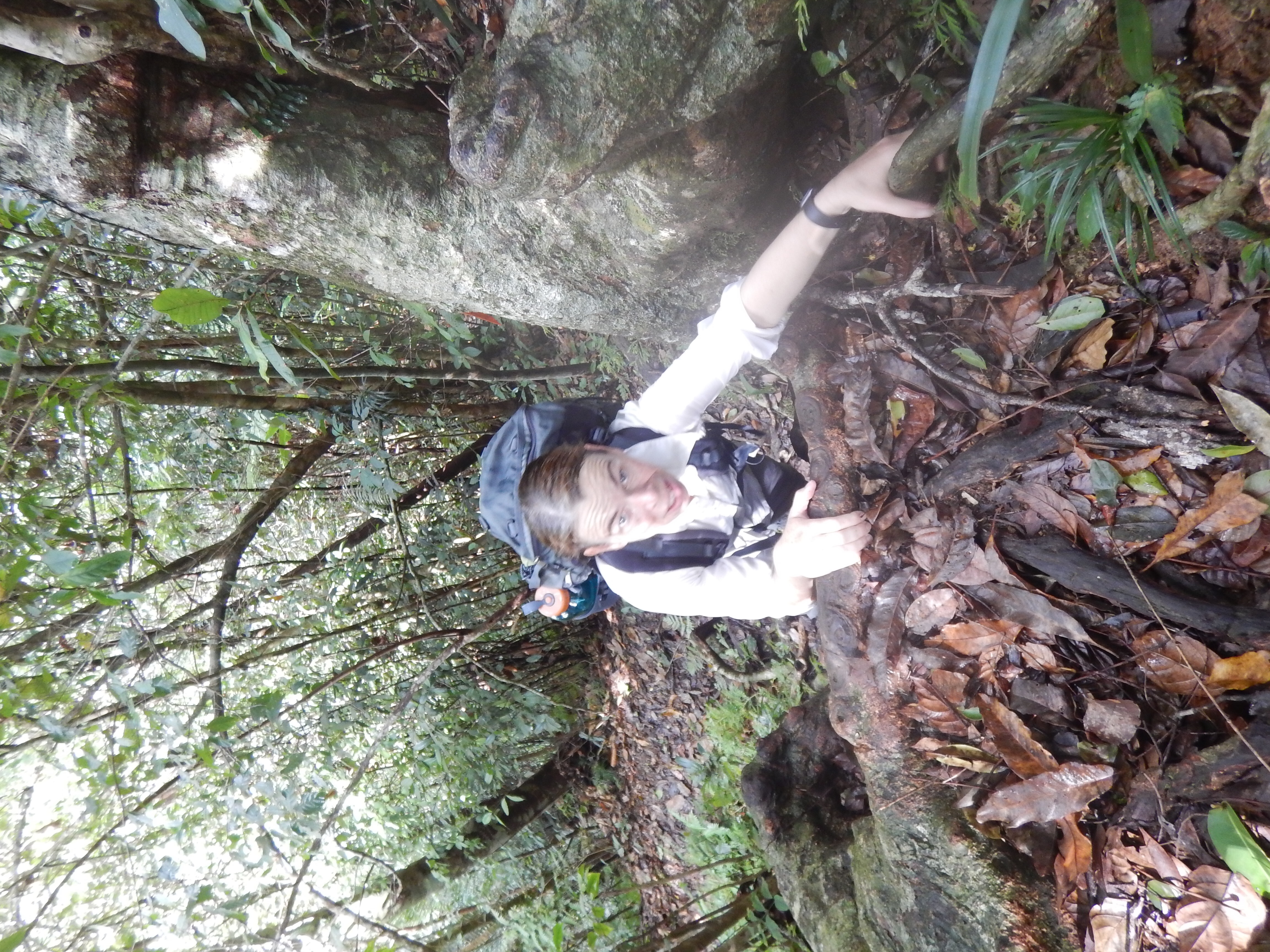 As we climbed the forest kept changing around us until we found ourselves in clouds and eventually emerged above the trees into boulders for the final pitch towards the summit
Finally after nearly 6 hours of climbing we reached what must be the most anticlimactic summit of any mountain. At the top the mountain flattens out again and forest reappears so the highest point is a flat clearing in a forest glade. Lovely, but not quite a mountain top feeling.
The way down was still to come though so we didn't loiter too long at the summit. We had a lot of treacherous boulders to negotiate and after that we descended back into the forest. Some of the gnarliest bits were getting down long steep stretches of muddy track like this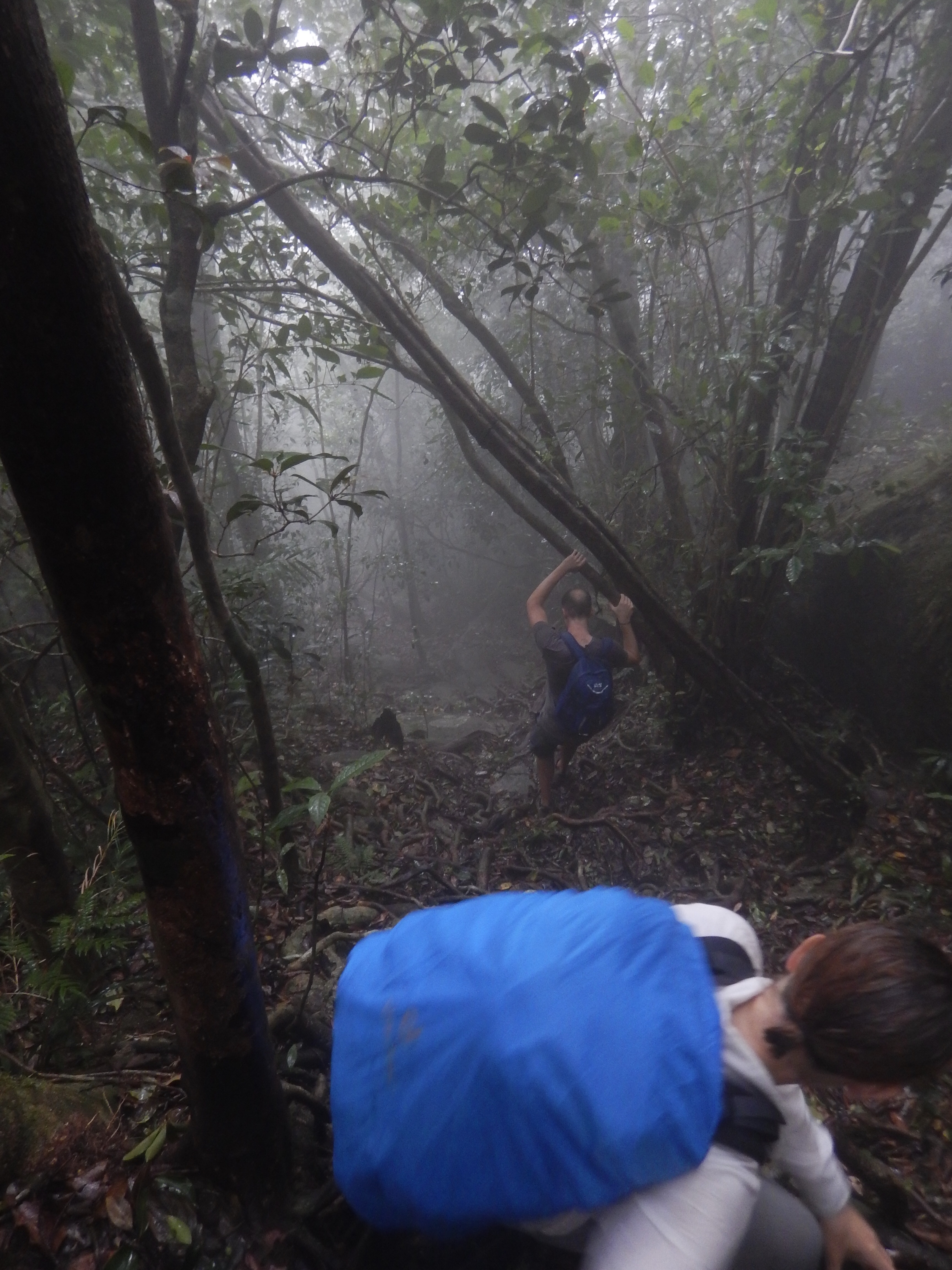 By the end our knees were wobbling, our arms were aching and the leeches had extracted huge volumes of blood from our bodies. It felt like the descent just kept going and going and we wondered if we might have taken a wrong turn. Visions of spending the night on the track surrounded by leeches started entering our heads. So when we made it back to the car park we were elated to have made it.
That evening we swapped stories of our day out over a beer or two in the Babinda tavern. The rainforest was beautiful and incredibly diverse on this hike. Ira made a collection of forest fruits. Looks appetising but probably all pretty toxic.
You May Also Like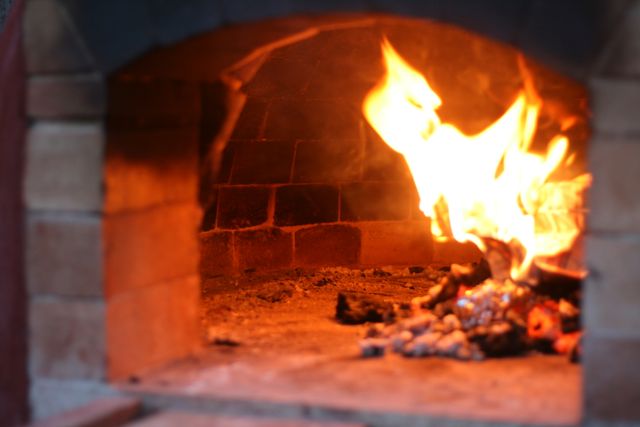 May 19, 2014
December 19, 2018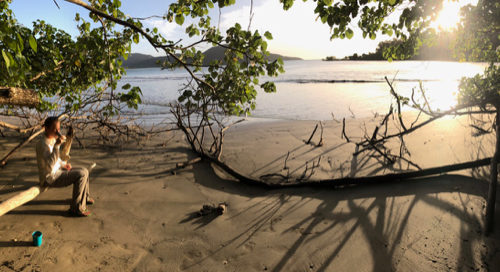 May 14, 2019