Long Forest
January 27, 2011
This Australia day we decided to skive from cleaning up our yard and go on a walk in the bush. Long Forest is a tiny little patch of mallee and blue gum, surrounded by farmland and close to the city … but despite these things it's a surprisingly good place to see wildlife.
Usually I'm on the lookout for birds … and there were plenty of those, heaps of parrots, an amazing flock of red-browed finches, yellow-tufted honeyeaters, kingfishers, white throated treecreepers and heaps of tiny speedy impossible to identify thornbills.
But the real kings of Long Forest are the Arthropods. We saw huge ants, and as the walk was drawing to close, out came a vast army of HUGE spiders weaving their webs. One of the spiders ( a particularly pretty one with red legs ) tried to sneak up and eat Jan when she wasn't looking …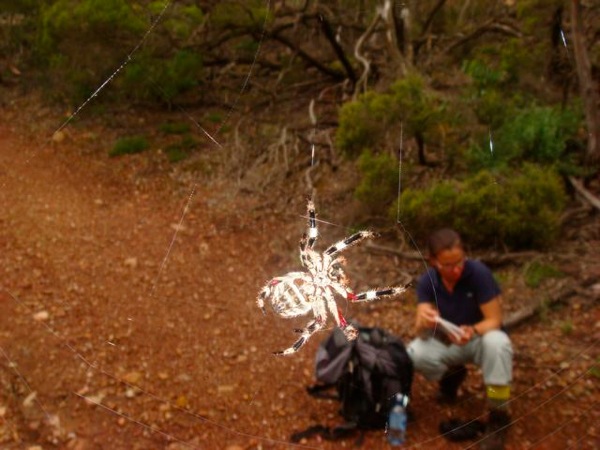 There was also a very outgoing Echidna who struck this pose as soon as I got my camera out. Sadly I'm not Annie Leibovitz so I didn't really do him justice.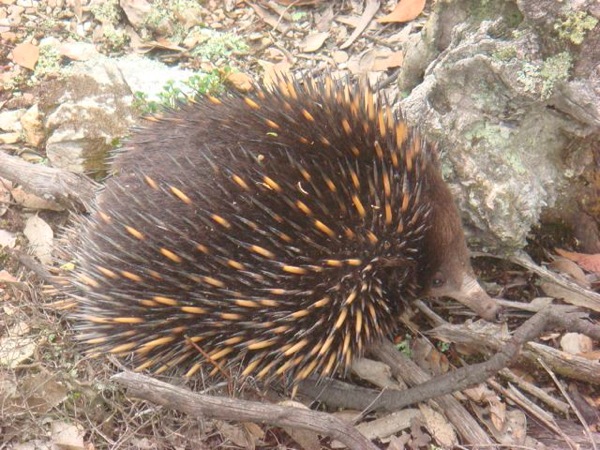 If we can summon up the courage to brave the spiders again we'll definitely be back for another trip to Long Forest.
You May Also Like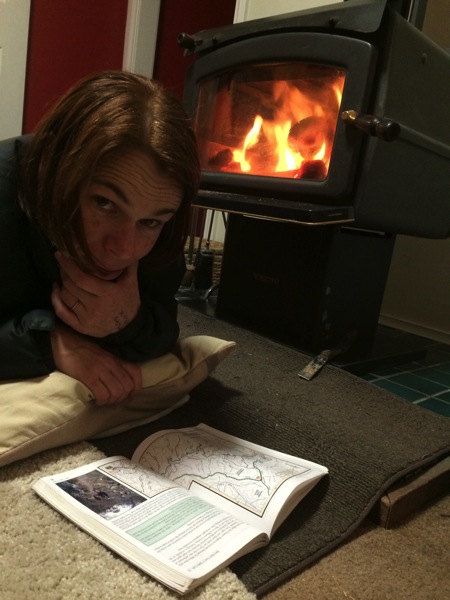 August 16, 2014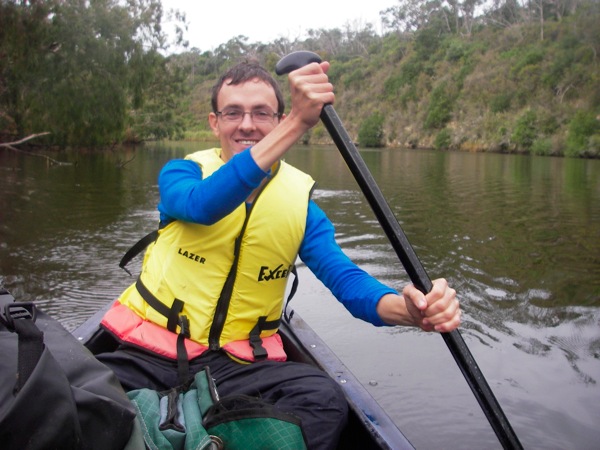 April 27, 2011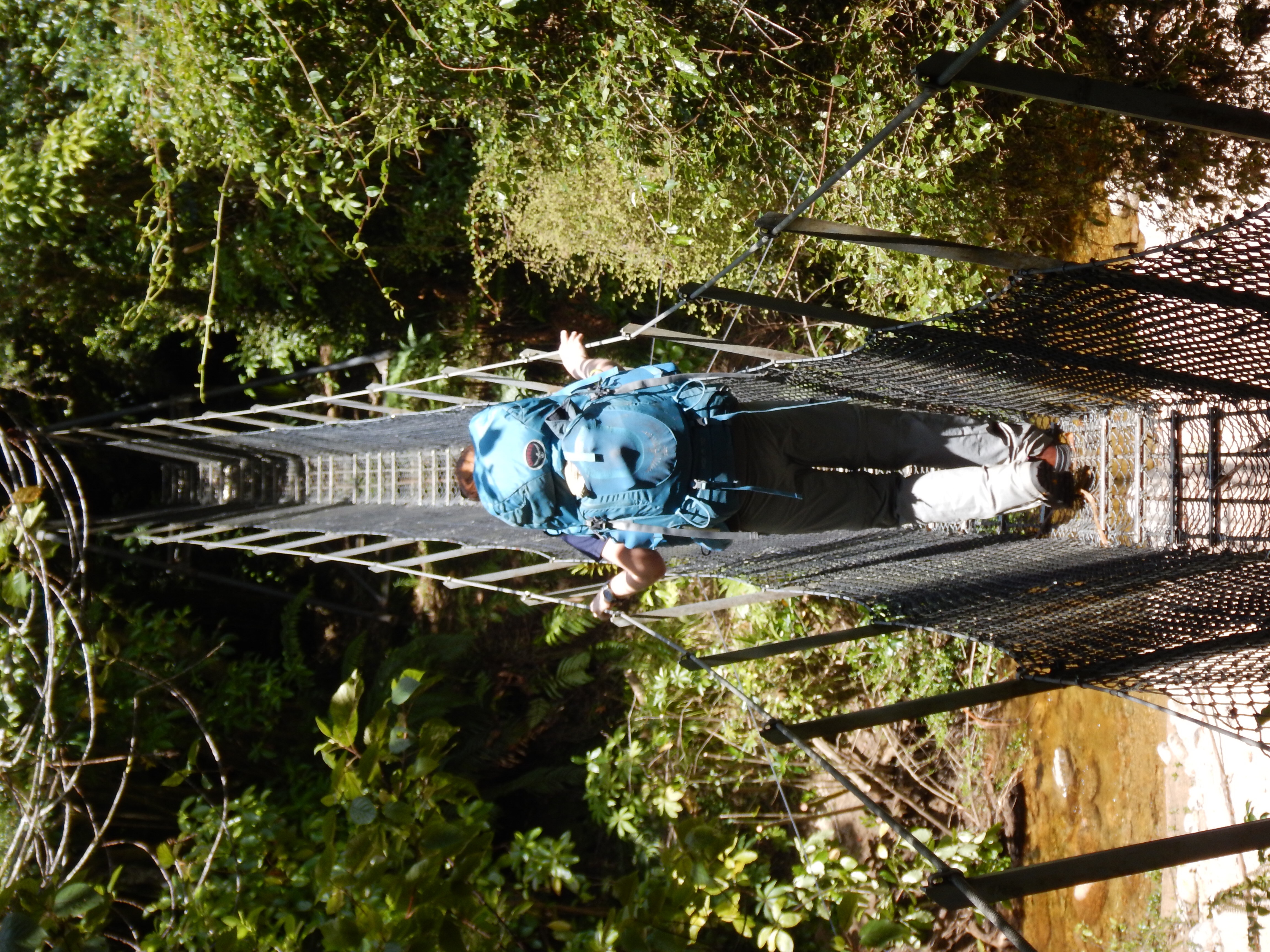 December 13, 2018